Often as businesses grow or become more established there are a number of changes in the way staff work for you. You need to audit your workforce regularly to consider if they are genuinely self-employed contractors, workers, agency staff, or traditional employees. It is important that you correctly identify the manner in which you have engaged your staff, as it can have tax and employment rights implications. We can help with this.
What is employment status?
The employment status of an individual determines the level of protection you owe to that individual in law when they are providing their services to you.  
An individual can be genuinely self employed running their own business with few statutory or regulatory protections (other than from discrimination and for protection for their health and safety in the client's premises). 
Alternatively, an individual can be hired through an employment agency whereby regulation (the Agency Workers Regulations) the agency is responsible for the majority of the obligations to the individual (with a few exceptions in relation to long-term agency staff after 12 weeks of service, day one rights to access certain shared facilities and services and have information about permanent vacancies). 
The individual may be engaged by the agency as either a worker or an employee. These are the two other types of individuals, the worker, and the employee.  
Is a worker the same as an employee?
An employee and a worker are different. A worker has fewer rights than an employee and tends to be an individual whose work is more casual, where there are no regular hours, and where you are under little obligation to make yourself available for work.
There are still some rights for workers. These include a written statement of terms, national minimum wage, paid holiday, payslips, whistleblowing protection and the right not to be discriminated against.
Employees have these rights and more, being protected by the Employment Rights Act from dismissal and have the right to redundancy payments. To have these rights the employer has a high level of control over your workload and how your work should be done. You are required to work regularly unless you are on leave. Work will be consistently available and you cannot refuse to do the work.
Who is a worker under UK law?
A worker is an individual whose work is more casual, where there are not regular hours and where you are under little obligation to make yourself available for work.
These contracts may be described as "casuals",  freelance workers (who may alternatively be self employed) or zero hour contracts (though some of these can be employment contracts).
Assessment of status look carefully at working patterns and how the individual interacts with the employer/client.
What are the 4 types of employment?
You can be a worker, employee, self employed contractor or agency staff (also known as temps).
Why is it important to determine employment status?
To know the rights that your workers have you need to understand what protections they have. Employment is effectively the most protected status you can have.
An employee has protection from discrimination, the rights under regulations such as the Working Time and Minimum Wage Regulations as well as under the Employment Rights Act.
Qualifying employees with more than 2 years service have redundancy rights and the right not to be unfairly dismissed. In addition, employees have minimum notice periods and greater family-friendly rights including the right to request flexible working.
Workers have fewer rights and less protection than employees but more protections than the genuinely self-employed.
Here at Julian Taylor HR we're a small but very experienced team of employment law solicitors. What makes us different to other firms is that you're going to be working directly with one of us - we won't pass your case off to a junior, or someone else working behind the scenes.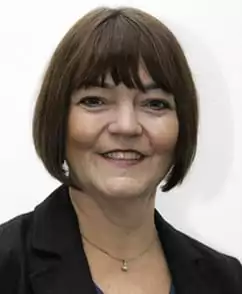 Speak with our Employment Law Solicitors based in Oxford.
Here at Julian Taylor HR in Oxford we're experts in employment law. If you have questions about worker status, whether your staff are employees, workers, self-employed contractors or agency workers, we can advise you on conducting worker status audits and ensuring your business is using the right contracts for the right individual. Contact us today for a chat about your situation.