We can ensure your business runs smoothly by putting in place necessary and helpful policies and contractual terms which are appropriate to your specific business. This will assist managers to deal with day-to-day issues and reduce the possibility of conflict where employees do not understand the requirements of the business. We can also help you to train managers in the correct implementation of these policies to ensure that issues such as discrimination do not occur.
We have experience working with HR teams and managers where there may be tricky issues in dealing with unions or works councils (both UK and European). If necessary we can provide training to works councils on their role in day-to-day situations but also in TUPE and redundancy situations. This knowledge will assist in the smooth running of such processes and lead to a more confident representative function.
How can business liabilities be reduced?
The relationship with an employee is governed by an employer's contract of employment with the employee and the policies applicable to employees generally.
Appropriate clauses should be included in the contract of employment to ensure that the employer is in the best position in the event of a dispute. Clauses relating to intellectual property rights, the payment of commission or bonus, notice or payment in lieu of notice, garden leave, and post-termination restrictions may need to be tailored to the specific employer or industry.
Policies should be drafted with reference to the law and the employer's practices and generally followed. Policies should generally be non-contractual and included in the Staff Handbook.
How do you manage liability risk?
To ensure the risk of employment claims is minimised it is important to ensure that the contract and the policies are followed. rLegal advice should be taken as early as possible as the proverb "a stitch in time saves nine"  is never more true than in the field of employment law. Training for managers on the implementation of policies is wise.
In the event that the decision is taken not to follow the contract or policy then careful consideration of the positioning should occur to minimise exposure to legal claims.
Here at Julian Taylor HR we're a small but very experienced team of employment law solicitors. What makes us different to other firms is that you're going to be working directly with one of us - we won't pass your case off to a junior, or someone else working behind the scenes.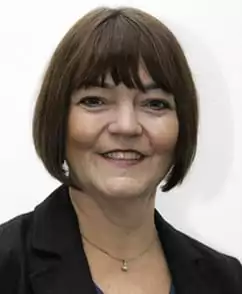 Business Policy and Contract Solicitors in Oxford.
At Julian Taylor HR we've advised many businesses on the best policies and contracts to implement in order to protect their business going forward. We've also advised businesses on how to deal with unions and provided training to employers to help them feel more confident. Learn more about how we can help to improve your business infrastructure and to reduce the risk of claims by reaching out to one of our solicitors.