We can help you weigh up your options, and assist you with drafting a strong grievance so that it clearly sets out your concerns and what you are looking to achieve. We can also advise you on the grievance process (for example by explaining what you can expect at a grievance hearing and if the grievance does not give your desired outcome how best to pitch any appeal).
What are some examples of workplace grievances?
Grievances can relate to a wide variety of concerns. A grievance can relate to anything you are dissatisfied rrrrwithin the workplace.
It may be that you believe your employer is breaching your employment contract, not paying you properly, or discriminating against you. Your concern might relate to the way that a colleague, client or manager is behaving or the way that they are treating you.
What do I need to say in a grievance letter?
Your grievance should contain a clear description of the nature of your complaint, including any relevant facts, dates when events occurred and names of individuals who were present and witnessed the behaviour. You should also refer to relevant documents.
How do you win a grievance at work?
Putting together a coherent grievance letter forms the foundation of a strong grievance.  We can support clients with drafting a compelling complaint.
After you have raised a grievance your employer ought to schedule a meeting to discuss it with you. Being well prepared and knowing what to expect from that meeting can assist greatly. You are unlikely to be allowed to have us attend but we can work on the preparation for the meeting with you.
You should also be given a right to appeal the outcome of a grievance if you are unhappy with the outcome.
If ultimately your grievance is not upheld, either at an initial or appeal stage, you should consider taking prompt advice on what other options may be available to you. Sometimes if issues are serious an employer may propose a without prejudice discussion and a settlement agreement. You will need to take advice on any offer made to you.
Here at Julian Taylor HR we're a small but very experienced team of employment law solicitors. What makes us different to other firms is that you're going to be working directly with one of us - we won't pass your case off to a junior, or someone else working behind the scenes.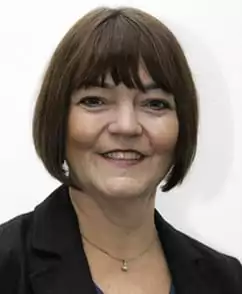 Speak with an Employment Law Solicitor in Oxford about your Work Grievances.
Are you having issues at work that can't be resolved, or would you just like some advice regarding the options available to you? At Julian Taylor Solicitors we've helped countless employees to deal with their own work grievances and how to resolve them going forward. If you would like to discuss your issue with us then just send us a message.