We regularly advise HR teams and owner-managed businesses on all day-to-day employment issues from grievances and poor performance to contracts and TUPE.
Do you provide legal advice to HR teams?
Yes. We are often engaged by HR teams to support on the legal side of things. Our clients can pick up the phone to us to talk through any tricky issue and we partner with them to solve their problems.
Can I dismiss an employee for poor performance?
Yes - capability or poor performance is one of the potentially fair reasons for dismissal, so if someone is underperforming then dismissal may well be on the cards.
However, in order to avoid liability for unfair dismissal a fair process should be followed. That will generally entail informing someone of the problem and warning them of the consequences of a failure to improve, setting targets for improvement, and giving them a reasonable period of time in which to demonstrate that improvement.
A fair process can take some months, over which the employee may well turn things around. We can advise employers on a fair process, but also on whether this is a case where different options are worth exploring.
For example a lighter process may be followed for short serving employees, or in some cases an employer may just want to exit the employee on agreed terms with a settlement agreement. We can support and advise. Speak to one of our expert advisers to discuss your options.
Is poor performance considered misconduct?
No. Poor performance is generally a capability issue (i.e. whether an employee is up to the job), whereas misconduct is about someone's conduct or behaviour.
Both capability and conduct are potentially fair reasons for dismissal, but the process to be followed to achieve a fair dismissal will be different depending on whether your concerns relate to capability or conduct.
In capability cases, a performance management process will usually be needed, whereas in misconduct cases a disciplinary process is likely to be needed. We can support businesses with both types of processes and advise you on your best options.
Can you advise me on the TUPE process?
Yes, TUPE is one of our areas of expertise.  We often advise on whether a situation triggers TUPE obligations, and on what those obligations entail, including the provision of TUPE information to staff or their representatives, and consultation. There can be significant exposure to valuable claims if TUPE situations are mishandled, so this is an area in which it is prudent to take advice.
There's more information on our TUPE services for employers here.
Here at Julian Taylor HR we're a small but very experienced team of employment law solicitors. What makes us different to other firms is that you're going to be working directly with one of us - we won't pass your case off to a junior, or someone else working behind the scenes.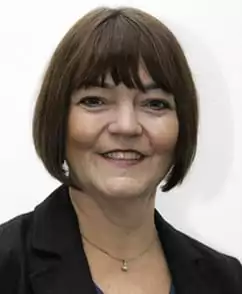 Employers General Advice Solicitors in Oxford.
It's natural that during the running of a business you will have many legal questions to ask, relating to HR, issues with employee performance, and questions around restructuring a business. Here at Julian Taylor Solicitors in Oxford we provide ongoing general advice to a range of businesses across the UK, enabling them to feel more confident about the decisions they make, allowing them to focus on running their business. Reach out to one of our employment law specialists for further advice.