You may need to restructure your business either because of growth or amalgamation with other companies or you may be considering outsourcing (or in-sourcing) services. We can assist with the collective process and assist you with reducing the concern employees may feel in the situation by careful communication of the changes.
How long do you need to consult for TUPE?
There is no set timescale for informing and consulting in a TUPE situation but consultation must be meaningful.  This means that any representative or individual consulted (if there are no trade union or employee representatives elected) needs to be provided with information about the transfer and any proposed changes and given the opportunity to discuss the impact of the changes. The information must be provided "long enough before the relevant transfer" to allow that to happen. If there are to be large scale redundancies of 20 or over then these can trigger a consultation period under the redundancy legislation of 30 or 45 days depending upon the numbers concerned. 
Who is responsible for TUPE consultation?
The employer is responsible for informing and consulting with their existing employees.  The prospective employer will be obliged to provide details of any measures or changes they wish to make to the employees contract but the primary duty to inform and consult is with the employer. If a transfer impacts on not only the transferring employees but employees in the business they will be transferring to both employers may have a duty to consult with their own workforces on the effect of the transfer on the employees.
How do I start a TUPE process?
A good first step would to be assess who might be impacted by the transfer in an asset sale or service provision change. If your staff are going to transfer then you will need to provide the new employer (the transferee) with Employee Liability Information (ELI) no less than 28 days before the transfer. If you are the transferee receiving the transferring staff you then have to provide details of any measures that you intend to take after the transfer.
What happens at a TUPE consultation?
TUPE consultation is held with the recognised union or employee representatives. Only if no union is recognised and no representatives are elected by the employees will informing and consulting take place with the individual employees. 
The representatives are informed that there will be a transfer, the date (or proposed date) when it is to take place and the reasons for it. The representatives should be informed of the legal, economic and social implications of the transfer for the affected employees. These will include issues such as changes to contractual terms, effects on pay and changes to the place or patterns of work.
These also amount to measures (whether envisaged by the transferor or transferee) that trigger consultation requirements. The effects of the transfer on agency workers must also be considered with representatives.
Information is provided to the representatives to allow them to consult in an informed manner. The discussions are undertaken with a view to seeking agreement.
Here at Julian Taylor HR we're a small but very experienced team of employment law solicitors. What makes us different to other firms is that you're going to be working directly with one of us - we won't pass your case off to a junior, or someone else working behind the scenes.
Our team have a huge amount of experience dealing with TUPE for employers - so don't hesitate to reach out for a chat about your own requirements.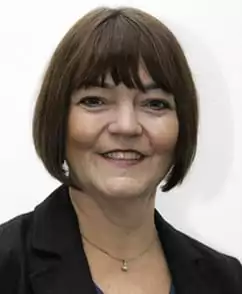 Speak with our TUPE Solicitors in Oxford.
TUPE regulations can be difficult for many business owners to navigate. Here at Julian Taylor HR we're experts in employment law and will be happy to guide you through the process of transferring, selling or buying a company. We've helped many other businesses navigate the TUPE process, just contact one of our solicitors for further assistance.