We can assist in analysing and reducing the risk of grievances and claims based on discrimination during recruitment processes and during employment. We can assist with policy drafting, training, and communications with HR, managers, staff, or employee representatives. We can advise on steps to take if Gender Pay Gap figures are disappointingly slow to change, working with HR and both internal and external communication teams to address issues.
What is diversity and inclusion in business?
Diversity and inclusion is the development of equal opportunities protections.  Where equal opportunities concentrated on rules and policies to stop discrimination. Diversity and inclusion  looks at how the business can create an environment where staff feel enabled to succeed and that their personalities and characteristics will not hold them back and be actively welcomed and valued by the business.
Is diversity and inclusion just a trend?
The positive effects of encouraging diversity in a business have been academically assessed and numerous business schools reports (see the numerous Harvard Business Review Articles) have demonstrated the business and profit benefits that can be made by concentrating on a more diverse and inclusive workplace. The effect of being seen as a diverse and inclusive employer can be an improved choice of applicants, more innovation and a higher performing business. 
How can gender/ race and other inequalities be reduced in the workplace?
You need to consider the behaviour of the business, its managers and other employees in relation to creating a culture that allows the recruitment, development and promotion of staff based on merit.
All staff needs to be given an equal chance to succeed and a supportive environment. This can include identifying blocks to diversity by looking at who is applying to join the business and succeed within it.
If it is clear that "glass ceilings" appear to be blocking entry or progress and/or certain groups are underrepresented in the business you need to identify why this is happening and put in place strategies to address it.  There may not be quick fixes but knowing if there are blocks is the first step.
What things must an employer put in place to ensure equality, diversity and inclusion in the workplace?
Whilst diversity and inclusion are far more than having policies and procedures it is a good place to start. Ideally, policies should be put in place after consultation with staff or representatives rather than imposed.
In addition to fair employment practices, there must also be participative leadership so managers need to be educated on the business advantages of a diverse workforce and given the tools to identify and deal with any limiting practices (whether conscious or unconscious).
There also needs to be top management support and open communication practices.  In short, there needs to be an all-round cultural "buy-in" to the benefits of encouraging diversity.
Here at Julian Taylor HR we're a small but very experienced team of employment law solicitors. What makes us different to other firms is that you're going to be working directly with one of us - we won't pass your case off to a junior, or someone else working behind the scenes.
Our team have a huge amount of experience dealing with inclusion and diversity issues - so don't hesitate to reach out for a chat about your business.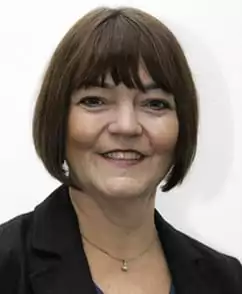 Inclusion and Diversity Assistance Solicitors in Oxford.
It's important to ensure your business takes advantage of all potential candidates and encourages the ambitions of all staff by ensuring equality, diversity and inclusion. At Julian Taylor HR based in Oxford, we can help you put policies in place, train staff and managers as well as dealing with any complaints when things go wrong to protect your business. Reach out to one of our solicitors today for further advice and assistance.