Employers need a fair reason to dismiss staff and should follow appropriate dismissal procedures. This does not always happen. We appreciate this can be a very unsettling time for employees. We can advise you on your dismissal or potential dismissal.
Where needed, we can advise you on how best to fight your corner in an ongoing dismissal procedure (such as a disciplinary or redundancy consultation process). Alternatively, if your dismissal has already taken place we will advise you on your potential claims, and seek to obtain an appropriate severance payment. We also advise and represent clients in employment claims in the courts, tribunals and Employment Appeal Tribunal. Strict time limits apply in unfair dismissal claims, so if you have been dismissed it is important that you seek immediate advice to avoid your claims being out of time.
What is an Unfair Dismissal?
For a dismissal to be fair it must be for a potentially fair reason and a fair procedure must be followed. The five potentially fair reasons are:
Capability or qualifications

Some other substantial reason
The fair procedure expected by a tribunal is different for each reason. ACAS codes provide guidance on the fair procedure for many situations.
What is the most common remedy for unfair dismissal?
The available remedies for unfair dismissal are:
Reinstatement - the tribunal orders that the employee must return to the role they held before dismissal;
Reengagement - the tribunal orders that the employee must return to the employer's employment in another role;
Compensation - the tribunal orders that the employer compensate the employee for their losses flowing from the unfair dismissal subject in most cases to a statutory cap on compensation. Additionally, the tribunal awards a basic award for the loss of the status of employment which is calculated in the same way as a statutory redundancy payment.
Compensation is by far the most common remedy.
How much compensation will I get for unfair dismissal?
There are two heads of compensation in most unfair dismissals:
This aims to compensate the employee for the losses flowing from the unfair dismissal taking into account the time it takes to find another job, lost income and other benefits (including for instance commission, bonus, share options) and the reasonable steps taken to mitigate their losses. There is a statutory cap on compensation of one year's income or £93,878 whichever is the lower. This figure increases year on year and is accurate for the year from 6 April 2022.
This is calculated using a statutory formula based on age, length of service and weekly pay (subject to a statutory cap of £571. This figure increases year on year and is accurate for the year from 6 April 2022.
If your claim relates to whistleblowing or discrimination then additional compensation may be available for injury to feelings and there is no cap on compensation.
Can I sue for unfair dismissal?
Claims for unfair dismissal must be brought within the statutory time limit (3 months form the date of dismissal subject to the extension of time for the period of ACAS conciliation). Claims are brought in the employment tribunal. It is extremely rare for a party to be ordered to pay the other party's legal costs.
How do I prove unfair dismissal?
To prove unfair dismissal you will either need to show that the evidence does not support the potentially fair reason for dismissal and/ or show that a fair procedure was not followed.
Here at Julian Taylor HR we're a small but very experienced team of employment law solicitors. What makes us different to other firms is that you're going to be working directly with one of us - we won't pass your case off to a junior, or someone else working behind the scenes.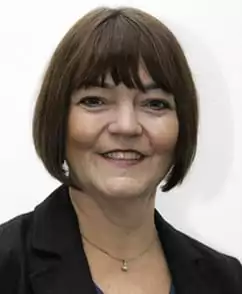 Get help with an Unfair Dismissal from our Solicitors in Oxford.
Here at Julian Taylor HR we're specialists in employment law issues including constructive and unfair dismissals. Whilst we're based in Bicester, Oxford, we're able to deal with unfair dismissal cases all over the UK. Reach out to us to discuss your requirements and to see how we can help.