A constructive dismissal occurs when an employer behaves so badly that it amounts to a fundamental breach of your employment contract. In order to bring a claim, the employee needs to accept the employer's breach by resigning in response. If you think you may have grounds upon which to claim constructive dismissal we would urge you to seek advice promptly and before you resign. We can advise on your options, and where appropriate have input into any resignation letter.
What is Constructive Dismissal?
Constructive dismissal is when you're forced to leave your job against your will because of your employer's conduct (Gov UK). It might include reasons such as:
They allow other employees to bully you.

They force you to accept working in conditions that weren't in your contract, such as working night shifts when you were only expected to work during the day.
You get demoted for no reason.
What's the difference between Constructive and Unfair Dismissal?
An express dismissal occurs when your employer decides to terminate the contract of employment and brings it to an end, either with or without notice. For example, a letter giving you notice of termination or an employer expressly telling you that you are fired.  Constructive dismissal is another way of bringing the employment contract to an end.  Where there is a constructive dismissal the employer has behaved so badly that the employee has no choice other than to accept that the employment relationship cannot continue and resigns in response to that behaviour. Both express and constructive dismissals can be unfair. Unfair dismissal is a dismissal without due process and/or without a potentially fair reason. Constructive dismissals are more likely to be unfair although the employee must first prove that there has in fact been a constructive dismissal.
How long do I need to be employed to make a claim for Constructive Unfair Dismissal?
You need to have been working for your current employer for at least 2 years to bring a standard unfair dismissal claim. There are exceptions to this rule including whistleblowing complaints, health and safety issues, trade union issues and discrimination issues. Those who are genuinely self-employed wouldn't usually be eligible to make an unfair dismissal claim but may attract protection through other legislation such as the discrimination legislation. There may also be issues arising from their employment status such as whether or not they are a "worker" and attract some sort of protection from that status.
How easy is it to make a claim for Unfair Constructive Dismissal?
Any claim you bring will be for unfair dismissal. The manner of dismissal may be constructive dismissal. The general rule is that you have 3 months minus a day from the date your job ended to start tribunal action, should you wish to pursue such avenues. However, it is a requirement that an attempt at conciliation is made through ACAS and when that occurs the last day of issue of proceedings is put back. You should notify ACAS within the 3 month period. Here at Julian Taylor HR we've helped many people through the constructive dismissal process and would be happy to chat with you to discuss your options.
More examples of Constructive Dismissal
Some more examples of what might constitute constructive dismissal by an employer include:
Being expected to work many hours more than what was included within your contact.

Having contractual benefits taken away without reasoning, such as removal of a company car.

Expecting an employee to begin working at a different location, far away from the current place of work.

Reducing an employees pay, or not paying them what is owed.
Here at Julian Taylor HR we're a small but very experienced team of employment law solicitors. What makes us different to other firms is that you're going to be working directly with one of us - we won't pass your case off to a junior, or someone else working behind the scenes.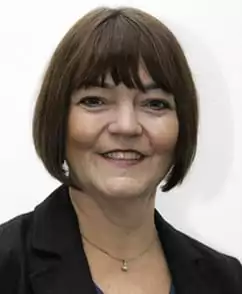 Speak to Constructive Dismissal Solicitors based in Oxford.
If you're looking for assistance or want to speak to a solicitors about a constructive dismissal case then don't hesitate to reach out to us at Julian Taylor HR. We're experts in employment HR issues, and whilst we're based in Bicester, Oxford, we're able to deal with clients all over the UK.