If you are considering a move to a competitor or perhaps setting up on your own in competition with your employer, we can advise you on your move.
If your employer is concerned that you may be breaching the obligations you owe to them (for example in relation to their confidential information, or perhaps non-compete clauses in your employment contract or an LLP Deed) you could be on the receiving end of costly litigation in the High Court. We can advise you on your risks and obligations, advise you on whether your employer's contract terms are likely to be enforceable, and help you navigate the move. We are frequently involved in negotiating a release from covenants, and also represent clients in litigation when legal action has been taken against them.
Can a company force you not to work for a competitor?
The short answer is yes.
During employment - which includes any garden leave period - the duty of fidelity stops an employee from working elsewhere without the employer's consent.
Following termination of employment then well-drafted terms in a contract of employment can restrict an employee's post-termination work. The clauses have to be reasonably necessary to protect the employer's legitimate business interests.
How do I get around a non-compete agreement?
If a restrictive covenant is a well-drafted clause protecting the employer's reasonable business interests then it will be enforceable by way of an injunction to restrain the employee from competing.
In the first instance, it is necessary to assess whether the restrictive covenant is sufficiently well drafted. If it is not then the restrictive covenant will not be enforceable.
If it is well-drafted then it is possible that resigning in response to a breach of contract will render the restrictive covenant unenforceable.
In any event, the process for the employer obtaining relief from the courts for a breach of a restrictive covenant is expensive and there is no guaranteed outcome so the best option is always to seek to renegotiate restrictions to ones that the employee is more comfortable with having shaken your employer's confidence in the enforceability of the current restrictions.
Legal advice is essential.
How do you resign when leaving to work for a competitor?
If you have restrictive covenants in your contract of employment then it would be sensible to seek advice before resigning. To establish whether the restrictions are enforceable and whether there is a potential breach of contract with a view to nullifying the restrictive covenants. What you tell your employer on resignation will depend on the strength of your position in light of the restrictive covenants in the contract.
What voids a non-compete agreement?
The restrictive covenants may be too wide to amount to what is reasonably necessary to protect a legitimate business interest. The contract in which they are contained may not have been executed in the correct way or time may have moved on and the restrictions are unsuitable. It is also possible that the employer has breached the employment contract making the restrictions unenforceable.
Can you get fired for interviewing with a competitor?
No - just do not disclose confidential information during the interview process.
Do you have to tell your employer you are going to a competitor?
This depends on your contract. Your employer may have a clause in the contract requiring you to do so. If you do not comply with that clause then if your employer chooses to take the matter to court this will be a factor against you at any hearing.
Here at Julian Taylor HR we're a small but very experienced team of employment law solicitors. What makes us different to other firms is that you're going to be working directly with one of us - we won't pass your case off to a junior, or someone else working behind the scenes.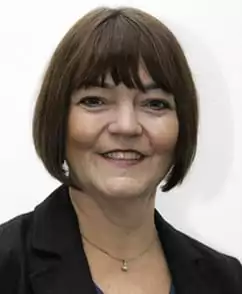 Moving to a Competitor and want to speak to a Solicitor? We can help.
Are you in the process of, or considering, moving to work for a company that is in direct competition with your current employers? Here at Julian Taylor HR we've helped many employees in and around Oxfordshire that have made such a move, and would be happy to assist you on the matter. Just reach out to our team and we'll arrange an informal discussion to find out more details.