Being accused of wrongdoing or underperformance and being asked to attend a disciplinary or capability hearing can be a very stressful time. We have vast experience and a strong track record in advising employees on defending disciplinary allegations and can support you in defending yourself and your hard-earned career.
Can I take a solicitor to a disciplinary hearing?
Most employers' policies do not allow solicitors to attend internal processes and hearings such as disciplinary hearings. In some situations, a solicitor may be allowed (if an employer's policy allows it or if the meeting may result in a dismissal leading the individual to being banned from a profession in its entirety) but this is rare.
Can I take a solicitor to a disciplinary meeting?
Most employers policies do not allow for solicitors to attend internal process meetings such as investigation, disciplinary or performance improvement policy (PIP) meetings.  A solicitor may be allowed in exceptional circumstances such as; the employer's policy allows it; or, if the meeting may result in an individual being dismissed and this would lead to them being banned from a profession.
How do you win a disciplinary hearing?
As an employee you would need to prove any allegations were without basis or if related to performance that the expectations were in some way unfair or unrealistic.
What are the three main stages of the disciplinary process?
If you are a new employee with less than 2 years of continuous employment the employer's policy may allow the following steps to be adjusted for a simplified process.
The first stage of a disciplinary process would be the investigation stage. If an allegation is made then this should be subject of a reasonable investigation. As the subject of the allegation, it is likely that a meeting would be held with you prior to any disciplinary meeting or hearing. If allegations are serious or there are concerns that you might interfere with the investigation you may be suspended whilst the investigation is ongoing.  Suspension is on full pay and is a neutral act.
If there is found to be a disciplinary issue to be considered then a disciplinary meeting or hearing will be held. You should be provided with any evidence to be considered prior to the hearing. You have a right to have a union representative or co-worker support you at the hearing. You should be given a full opportunity to state your position and provide evidence to counter the allegations during the hearing.
If you are unhappy with the outcome then you have a right of appeal. Any appeal should be handled by a different manager who is not involved in any previous decision-making process.
How do you handle false accusations at work?
If false accusations are raised against you you need to counter these if they result in a disciplinary hearing and find any evidence you can to prove that they are untrue.  If matters do not escalate to a full hearing then you could raise a grievance setting out that you are being unfairly treated.
Is underperformance the same as misconduct?
Both underperformance and misconduct could lead to dismissal. Misconduct is a breach of the rules of the organisation whereas underperformance is a capability issue (a "can not" rather than a "will not").  Depending on the severity of the misconduct it can result in dismissal without notice (gross misconduct) whereas performance issues, more normally, trigger an attempt to work to improve performance before dismissal is considered. This may be a shorter process if you have less than 2 years service and are without unfair dismissal rights.
Here at Julian Taylor HR we're a small but very experienced team of employment law solicitors. What makes us different to other firms is that you're going to be working directly with one of us - we won't pass your case off to a junior, or someone else working behind the scenes.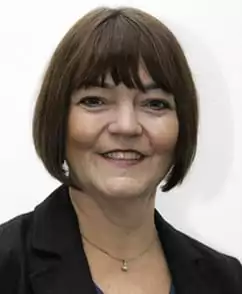 Chambers 2024
"Julian would always be my first choice for employment advice at any level of complexity."
What the team is known for: Julian Taylor Solicitors is a boutique firm that handles the full spectrum of employment work, including restructuring and TUPE issues. Julian Taylor Solicitors regularly advises on matters relating to employment status and senior exits. The firm represents national clients in the technology, legal and non-profit sectors.
Julian Taylor is a well-regarded employment practitioner recognised for advising his clients on an array of HR-related disputes as well as negotiating senior employee exit terms. He is additionally adept at handling unfair dismissal claims and is noted for his experience of contractual issues and post-termination restrictive covenants.
"Julian is very experienced and confident. He is pragmatic and empowers the client to make informed decisions."
Paula Rome is an employment specialist who is recognised for her expertise in employment matters involving collective consultation. She also advises on senior exits, regularly working with both employers and employees in that area.
"This team punches well above its weight, particularly in the high quality of legal advice, client care, responsiveness and experience. While the team is small, they provide an excellent service, on a par with some of the best London employment teams."
"Julian Taylor is a fantastic lawyer. He is knowledgeable, sensible and clear. He is usually my very first recommendation when asked for an employment solicitor."
"We instruct Julian Taylor on all of our employment issues and find them to be sensitive, commercial and practical in their advice."
Founding partner and seasoned litigator Julian Taylor heads the team.
Legal help with Disciplinary and Capability Concerns at work.
Here at Julian Taylor HR we've assisted employees with all kinds of disciplinary and capability concerns in the workplace, from accusations of poor performance to false accusations of wrongdoing. These can be a really difficult period for the person accused to deal with. Our experienced employment solicitors based in Oxford are ready to help you, why not send us a message today.