If you are offered a new role and provided with terms, we can provide you with advice on those terms before you accept them. Contracts are often drafted in favour of the employer, and don't always reflect what you might think has been agreed. We can advise you on those terms, or associated bonus documentation, to ensure that you understand the deal, and are entering into an arrangement that is going to work for you now and in the future.
Can I get my employment contract reviewed?
Yes – we frequently advise individuals on contracts, and associated bonus schemes etc when they are offered a new job. It is a good idea to take advice at the outset before signing up to the terms, as that is often the point at which you have the best chance of negotiating something more beneficial to you. Our team of employment law experts will be happy to guide you. Contact us for more information.
Can you help me with an employment contract dispute?
Yes – our team of employment law experts have many years of experience in advising employees on disputes relating to their employment, including their contractual terms.  Contact us for more information on how we can help.
How does a change of ownership affect my contract?
If the shares in the company you are employed by are sold then it will have no impact on your employment or your contract. You will remain employed by the same employer, it is just that that employer is now owned by someone else.
If it is the assets of the company that are being transferred to a new owner, so that your employment is actually being transferred from one entity to another then you may have protection in law under the TUPE regulations.
This is a set of rules that provide for the transfer of your employment on the same terms and conditions (except in certain narrow circumstances), and can give protection against dismissal. You have rights to be informed and consulted with over such a change. If you find yourself in a potential TUPE situation we can support you and advise you on your entitlements.
How much does it cost to advise on my contract of employment?
The costs will depend on the level of work involved. Do contact us to discuss your requirements with one of our team of experts. We can guide you on likely fees.
Here at Julian Taylor HR we're a small but very experienced team of employment law solicitors. What makes us different to other firms is that you're going to be working directly with one of us - we won't pass your case off to a junior, or someone else working behind the scenes.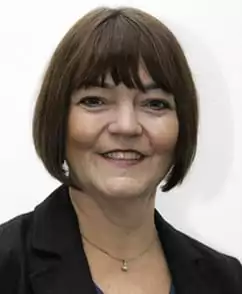 Speak to an Employment Contract Solicitor in Oxford today.
Are you in the process of applying to a new job, or are looking for a solicitor to help assess your current contract? Here at Julian Taylor HR we specialise in all areas of employment law, including areas regarding employment contracts. Reach out to us if you would like to change with one of our experts regarding your position.