Legal Advice for Employees
Julian Taylor Solicitors recognise the utmost importance of your career and your ability to make a living. We will partner with you to understand the challenges you are facing at work, and help you to resolve these challenges.
We specialise in all areas of employment law, including the following:
Here at Julian Taylor HR we're a small but very experienced team of employment law solicitors. What makes us different to other firms is that you're going to be working directly with one of us - we won't pass your case off to a junior, or someone else working behind the scenes.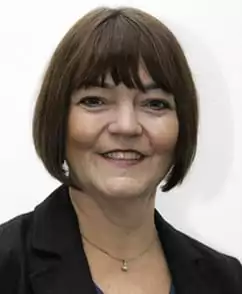 Chambers 2024
"Julian would always be my first choice for employment advice at any level of complexity."
What the team is known for: Julian Taylor Solicitors is a boutique firm that handles the full spectrum of employment work, including restructuring and TUPE issues. Julian Taylor Solicitors regularly advises on matters relating to employment status and senior exits. The firm represents national clients in the technology, legal and non-profit sectors.
Julian Taylor is a well-regarded employment practitioner recognised for advising his clients on an array of HR-related disputes as well as negotiating senior employee exit terms. He is additionally adept at handling unfair dismissal claims and is noted for his experience of contractual issues and post-termination restrictive covenants.
"Julian is very experienced and confident. He is pragmatic and empowers the client to make informed decisions."
Paula Rome is an employment specialist who is recognised for her expertise in employment matters involving collective consultation. She also advises on senior exits, regularly working with both employers and employees in that area.
"This team punches well above its weight, particularly in the high quality of legal advice, client care, responsiveness and experience. While the team is small, they provide an excellent service, on a par with some of the best London employment teams."
"Julian Taylor is a fantastic lawyer. He is knowledgeable, sensible and clear. He is usually my very first recommendation when asked for an employment solicitor."
"We instruct Julian Taylor on all of our employment issues and find them to be sensitive, commercial and practical in their advice."
Founding partner and seasoned litigator Julian Taylor heads the team.