The law protects individuals against discrimination in connection with various protected characteristics – age, disability, sex, gender and gender reassignment, sexual orientation, marriage or civil partnership status, pregnancy and maternity, race, religion or belief.
It may be that you are feeling unsupported by an employer who is refusing to make workplace adjustments to accommodate your disability or are being overlooked for opportunities because of your sex or other protected characteristic.
We have advised on many discrimination matters and have brought successful discrimination claims against large employers. If you feel like you are being subjected to any negative treatment because of a protected characteristic, then get in touch.
How do I sue for discrimination at work?
You have three months to make a complaint to ACAS (Advisory, Conciliation and Arbitration Service). Once you have contacted ACAS they will then provide you with a certificate which gives you the right to take a claim in the employment tribunal system. You do not need to resign prior to making a claim (although you may choose to do so if believe that your employer has fundamentally breached your contract of employment).
Prior to this ACAS notification, there would be an expectation that you had tried to resolve matters within the organisation by raising a grievance but this is not compulsory. A failure to try and resolve matters may lead to a deduction in any award you win at the tribunal.
It costs nothing to raise a claim through the tribunal system or ACAS.
What is unfair discrimination at work?
Any detrimental treatment based upon or related to the protected characteristic (or an individual bringing a claim for discrimination or harassment or supporting another's claim) is likely to be unfair discrimination with only a few very narrow exceptions. There are a few situations set out in legislation where discrimination is allowed but these are very specific such as occupational requirements for a role or where employment is for the purposes of an organised religion or religious ethos.
In addition actions, decisions or policies even if not intended to treat anyone less favourably, but which, in practice, have the effect of disadvantaging a group of people with a protected characteristic can be indirect discrimination. Where such an action disadvantages an individual who has that characteristic, the disadvantage will amount to indirect discrimination unless it can be objectively justified.
What legally constitutes harassment at work?
There are three types of harassment. The first is where the individual is subjected to unwanted conduct related to a protected characteristic which has the purpose or effect of violating that individual's dignity or creating an intimidating, hostile, degrading, humiliating or offensive environment for the individual.
There are then two further specific protections being harassment which is conduct of a sexual nature and less favourable treatment because of an employee's rejection of or submission to harassment of a sexual nature or harassment related to sex or gender reassignment
How can you prove harassment at work?
Harassment can be difficult to prove, there are often no witnesses to events. It is important for a victim of harassment to diarise what has been said and when this occurred. If witnesses are present then details of times, dates and their names should be recorded. Any written evidence should be retained, and copies of texts, emails or pictures which have upset you should be retained. If voicemail messages are left these also can be retained.
Here at Julian Taylor HR we're a small but very experienced team of employment law solicitors. What makes us different to other firms is that you're going to be working directly with one of us - we won't pass your case off to a junior, or someone else working behind the scenes.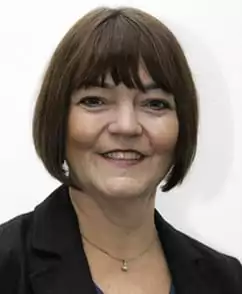 Speak to Equality and Discrimination Solicitors in Oxford.
Are you dealing with workplace issues? Our dedicated team of employment law specialists can help. We've dealt with numerous discrimination cases and workplace harassment. Get in touch with us today if you would like some help.