We are highly experienced in drafting, negotiating and advising on settlement agreements. Leaving employment can be a stressful time. We will guide you through the process, and work with you to ensure you understand the agreement and that it meets your needs.
Experienced Settlement Agreement Advisors
A settlement agreement is a contract under which an employee agrees to waive their rights to pursue claims against their employer, usually in return for a compensation payment. They are often used when an employment relationship ends, and will include terms dealing with a range of matters that arise on termination. It is necessary to seek a lawyer's advice on a settlement agreement so that you understand its terms and get the best deal for you.
Whether it is advising on your share option position, helping you manage your reputation through the agreement of a reference, or advising you on post termination restrictions so you know clearly what you can and can't do in future, we can provide advice.
Many agreements will be concluded and signed off quickly. However, where the agreement isn't right for you we can advise you on how best to negotiate a better deal.  We frequently negotiate on our clients' behalf, and will often secure better terms.
How much do solicitors charge for settlement agreements?
The costs of reviewing a settlement agreement will depend upon the circumstances and how much work is involved. Costs will commonly be covered by your employer's contribution to fees, but if there is an excess that your employer will not agree to pay then you need to cover the difference. We are happy to discuss likely costs in your case. Contact us to speak to one of our experts.
What does a solicitor do with a settlement agreement?
We understand that being provided with a settlement agreement can be a difficult time. We will support you through that process from start to finish so that you understand what you are signing and get the best deal.  
We review the terms, walk you through what they mean, help to negotiate improved terms where appropriate, and ultimately sign an adviser's certificate to confirm that we have advised you. 
Why do I need a solicitor for a settlement agreement?
For a settlement agreement to be a binding waiver of your potential employment claims it is a legal requirement that you are advised of its terms and effect. That is why your employer will have asked you to take the agreement to a solicitor. It is customary for your employer to make a contribution to your legal fees for taking that advice.
Why have I been asked to sign a settlement agreement?
A settlement agreement enables an employer to obtain the certainty of a binding waiver of an employee's potential claims, usually in return for a sum of money paid as compensation.  
They are frequently (although not exclusively) used when an employment relationship is ending, and can be a useful way of both parties achieving certainty over a whole range of matters when the employment relationship ends. For example we often see terms relating to returning company property, confidentiality, references, an agreement for both parties not to make derogatory comments about the other, and the position on payments or benefits such as holiday pay, bonus or shares etc.
What is the typical rate I can expect to receive from a settlement agreement?
There is no fixed answer to this. The payments you can expect to receive under a settlement agreement will depend upon the generosity of your employer, your contractual entitlements, and the value of any potential claims you might have. Factors such as your salary, your notice period, your length of service, the circumstances leading up to the agreement, and how long you think it will take you to get another job will all feed into what will be a reasonable settlement sum in your particular case.  
We frequently assess all of these factors to weigh up whether a deal is a reasonable one, or whether a settlement offer should be declined or negotiated. 
Here at Julian Taylor HR we're a small but very experienced team of employment law solicitors. What makes us different to other firms is that you're going to be working directly with one of us - we won't pass your case off to a junior, or someone else working behind the scenes.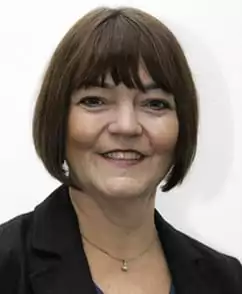 Get expert help with your Settlement Agreement.
Would you like to ask for our help regarding your settlement agreement? Here at Julian Taylor HR we can assist with all kinds of settlement agreements, both for employers and employees.
Please complete the form below and someone from our team will be in touch with you to discuss your options going forward.
We look forward to hearing from you!