Whilst many disputes can and should be settled without recourse to the courts or tribunals, sometimes litigation cannot be avoided. We can advise and represent you at all stages of proceedings and will partner with you every step of the way. We have considerable experience in the Employment Tribunal and in both the County Court and High Court.
What does an employment litigator do?
Litigation is the process of resolving a dispute in the courts or tribunals. Broadly speaking the steps are:
Directions from the court
An employment litigator advises on and conducts each of these stages for the client.
What is litigation in employment law?
Employment claims are likely to be brought in either the employment tribunal or the courts.
Employment tribunals generally deal with claims relating to statutory rights such as unfair dismissal, discrimination, whistleblowing, holiday rights and the like. Employment tribunals can also deal with some low value contractual claims following from termination of employment.
The courts generally deal with contractual or tortious (civil wrong) claims such as breach of contract (for instance non payment for notice period), breach of express restrictive covenants (restricting post termination employment) or misuse of confidential information.
The difference between the courts and employment tribunals is that legal costs are generally not recoverable in the employment tribunal and are generally payable by the losing party in the courts.
What are some examples of employment disputes?
In the employment tribunal:
Unfair dismissal - constructive or express dismissal
Breach of contract - non payment of notice or holiday pay for instance

Enforcement of restrictive covenants or return of confidential information
Should I get a solicitor for an employment tribunal?
This is a question each client should consider. The factors to bear in mind are cost and the complexity of the case. We can represent you in tribunal or provide guidance to help you represent yourself.
We are often instructed after tribunal proceedings have been concluded with a view to appealing against an employment tribunal decision. The appeal is to the Employment Appeal Tribunal. This is never the best starting point for our involvement as the grounds for appeal are very limited but nevertheless, we have considerable experience in this area.
Here at Julian Taylor HR we're a small but very experienced team of employment law solicitors. What makes us different to other firms is that you're going to be working directly with one of us - we won't pass your case off to a junior, or someone else working behind the scenes.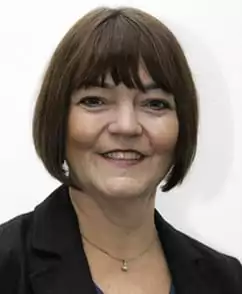 Employment Disputes and Litigation Solicitors in Oxford.
As specialists in employment law, we've dealt with many disputes and litigation cases from our offices in Oxford, including cases in the Employment Appeal Tribunal. If you would like to request our assistance with your own dispute please don't hesitate to contact our team.