Employment law is a dynamic area of law and our clients need high quality advice from experts working in the field every day. Julian Taylor Solicitors based in Thames Valley is well known for dealing with complex employment matters.
People are at the heart of what we do. With us, you won't just get a junior churning your file. Instead you can be confident that you will get an approachable, dedicated, responsive and experienced adviser with in-depth knowledge of the issues you are facing.
We represent both employers (of all sizes) and employees. We also act for both LLPs and their members. This means we see both sides of the equation, and it gives us the experience needed to look after your interests and make sound judgments in your case.
We are ranked in both the Legal 500 and Chambers & Partners as leading employment lawyers and we're based in Bicester, Oxford, in the heart of the Thames Valley.
Read on to find out how we can assist you with any employment and HR law issues you may be having.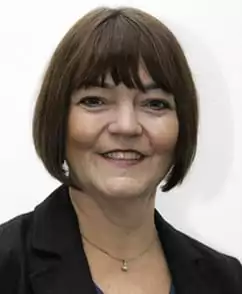 Employment Law Solicitors in Thames Valley
Here at Julian Taylor HR we are specialist employment law solicitors. We provide expert employment law advice on all aspects of employment law, for both employers and employees.
A few of our specialist services include:
Disciplinary / Capability Concerns

Discrimination / Harassment
Photo of the office at Julian Taylor HR Solicitors
Feedback from Legal 500 [2022]
"Julian Taylor Solicitors punch well above their weight. They offer a service which is at least as good as much larger (and more expensive) city firms. I have always been impressed by their careful legal thinking, commercial awareness and their commitment to clients."
"Strong collaboration displayed within its team, with each one being capable of delivering beyond your expectation."
Feedback from Legal 500 [2021]
"JTS offers a personal, professional and tailored service to meet the needs of our company. Uniquely in our view, they care."
"Incredibly responsive and accessible."
"The practice is led by the 'calm, measured and pragmatic' Julian Taylor."
Feedback from Legal 500 [2020]
"Good, reliable, prompt and pragmatic advice. They understand the issues and have the right experience."
"Julian Taylor is personable, always available and highly knowledgeable."
"Nicola Wallbank is a GDPR guru, personable, polite, professional."
We've had lots of great feedback from both employers and employees we've helped with their employment law issues both from Thames Valley and further afield. A few pieces of feedback can be found below:
"Nicola supported us on a legal matter, this was handled superbly in a very professional manner, her knowledge supported our case with a very positive outcome."
(Independent Financial Adviser)
"May I take this opportunity to say that it has been a pleasure to work with you, and I have been impressed with your intelligence, knowledge and diligence. Thank you for this!"
(University Academic)
"I would happily recommend Julian Taylor Solicitors where service is both professional and personal and delivered in a friendly, 'non-stuffy' manner with the client very much at the centre."
(Independent business owner)
As we're able to serve clients all over the UK, including those based in Thames Valley - also known as the Silicon Valley of the UK, there really is no limit as to the type of person or businesses that we can help when it comes to matters of employment law.
We're also able to serve people located outside of the Thames Valley, including those based in the neighbouring areas of the Cotswolds and the Chilterns.
There are many towns in the Thames Valley region of the UK. Some of the larger ones, located nearby to our employment solicitors offices, have been listed below:
Speak to Experienced Employment Solicitors in Thames Valley

We've helped many people in Thames Valley deal with employment law issues, from negotiating settlement agreements to dealing with issues like unfair dismissals, as well as providing training for HR teams.
If you would like to arrange an informal chat with one of our highly experienced employment solicitors at Julian Taylor HR, please complete the form below, or get in touch with us here.