Employment law is a dynamic area of law and our clients need high quality advice from experts working in the field every day. Julian Taylor Solicitors based outside of Slough is made up of experts, known for dealing with complex employment matters.
People are at the heart of what we do. With us, you won't just get a junior churning your file. Instead you can be confident that you will get an approachable, dedicated, responsive and experienced adviser with in-depth knowledge of the issues you are facing.
We represent both employers (of all sizes) and employees. We also act for both LLPs and their members. This means we see both sides of the equation, and it gives us the experience needed to look after your interests and make sound judgments in your case.
We are ranked in both the Legal 500 and Chambers & Partners as leading employment lawyers just over an hours drive from Slough.
We specialise in helping employees deal with settlement agreements in a fast and efficient manner.
Employment Law Solicitors Slough
Here at Julian Taylor HR we are specialist employment law solicitors. We provide expert employment law advice on all aspects of employment law, for both employers and employees. A few of our specialist services include:
Disciplinary / Capability Concerns
Discrimination / Harassment
Settlement Agreement Solicitors Slough
A settlement agreement is a legally binding contract between two or more parties that is used to resolve a dispute, claim, or lawsuit.
It typically involves the payment of money or other compensation by one party to the other, and may also include terms such as an agreement to not pursue further legal action or to keep the terms of the agreement confidential.
These agreements were previously known as "compromise agreements" or "release agreements."
Here at Julian Taylor HR we've specialised in assisting employees based in Slough who are dealing with settlement employment agreements.
We've worked with a huge range of employment law cases, many of which have ended with settlement agreements, and would be happy to deal with your own case.
We appreciate that every person and case is different, and understand it can be a stressful time. We aim to deal with your own situation swiftly and efficiently, giving you the best possible outcome.
Why not reach out to us today for a friendly informal chat regarding your own settlement agreement.
Feedback from the Legal 500 website
Being included in the Legal 500 is a significant achievement for Julian Taylor HR, and we're delighted to have been included in the publication for the past 5 years running. You can read feedback on our employment law solicitors firm below:
"Julian Taylor – highly experienced, fantastic knowledge of the field, sound and thoughtful practitioner." 
"Julian Taylor Solicitors are very personable, professional and knowledgeable. They build rapport and are very respectful of all members of our team. They support every case and every query we have with great care as well as intuition and an understanding of our values. Their advice gives us great confidence in the direction of travel we then take. They really are a pleasure to work with."
"Julian Taylor Solicitors punch well above their weight. They offer a service which is at least as good as much larger (and more expensive) city firms. I have always been impressed by their careful legal thinking, commercial awareness and their commitment to clients."
"Strong collaboration displayed within its team, with each one being capable of delivering beyond your expectation."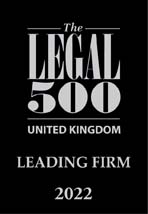 "JTS offers a personal, professional and tailored service to meet the needs of our company. Uniquely in our view, they care."
"Incredibly responsive and accessible."
"The practice is led by the 'calm, measured and pragmatic' Julian Taylor."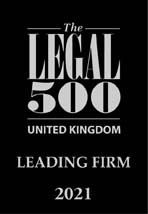 "Good, reliable, prompt and pragmatic advice. They understand the issues and have the right experience."
"Julian Taylor is personable, always available and highly knowledgeable."
"Nicola Wallbank is a GDPR guru, personable, polite, professional."
As we're able to serve clients all over the UK, including those based in the town of Slough in Berkshire, there really is no limit as to the type of person or businesses that we can help when it comes to matters of employment law and in particular, settlement agreements.
We're also able to serve people located outside of Slough, including those based in the nearby towns of Windsor, Reading, Newbury and Marlow.
Speak to our friendly Employment Solicitors today
We've helped countless employees and employers in Slough deal with employment law issues, from negotiating settlement agreements to dealing with issues like unfair dismissals.
If you would like to arrange an informal chat with one of our solicitors at Julian Taylor HR, please complete the form, or get in touch with us here.
We're also available at 01869 351833.